Home | BBQ Walkthroughs | Grilled Bacon Wrapped Shrimp
Grilled Bacon Wrapped Shrimp - 2
While you are doing the bacon, you can always have the shallot onions boiling, or at least getting the water ready for that. You'll want to boil them for 3 to 5 minutes. (Your garnishes are optional, these are just examples.) Below are some before and after pictures: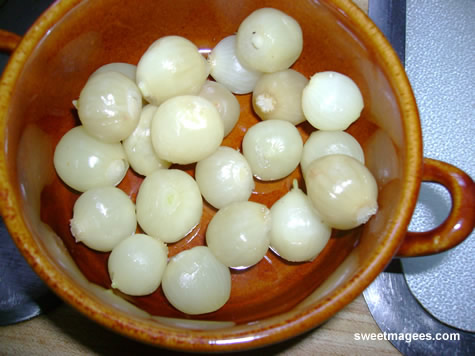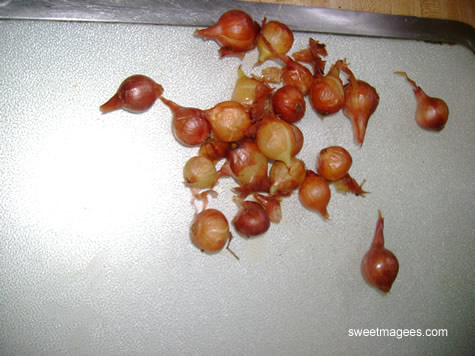 Now take your cheese and make think slices about 3-4 inches long and 1/4 inch thick.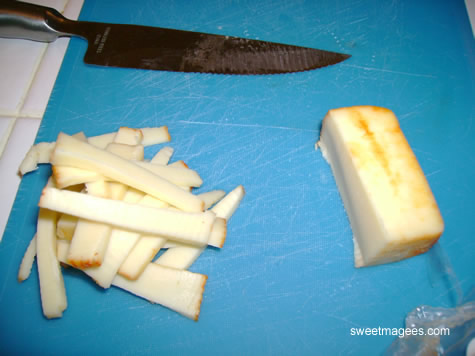 Now that you have everything prepared and ready to go, it's now time to start assembling the concoctions. This is a good time to start the grill if you have charcoal. (recommended) This is also when I get the garlic butter melted.