Home | BBQ Walkthroughs | How To Light a Charcoal Grill
HOW TO LIGHT A CHARCOAL GRILL (continued...)
The charcoal will start to turn gray after the flame goes out. Once this starts to occur spread the charcoal out in the middle of the grill.
Place grate over lit coals.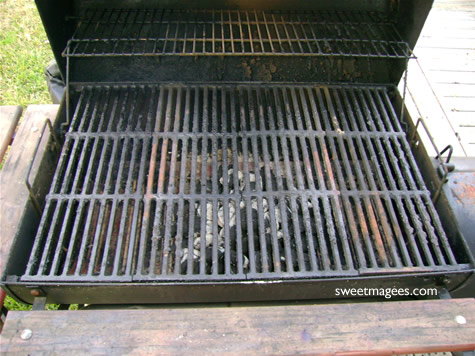 Close grill cover. Check grill temperature to make sure the temp is right before you place meat on grill. If the grill does not have a temperature guage use the hand method....use common sense and wave your hand over and above coals to test heat.